Best 10: Top Movie Producers In Nigeria
Top 10 Movie Producers In Nigeria
Ever wondered a world without movies? Yeah! I mean a world without the visual shows of story either of actions, comedy, thriller or dramas. Definitely not the type of boring you would ever imagine as movies make us laugh, cry, jump with joy and grab the nearest pillow in fear. A world without it surely ain't worth living.
The producers of movies are the people who generate funds for the making of a movie alongside offering manpower and resources needed to make a movie possible for production. With Nollywood ranking second best with its movie production in the world, its credits and succession are owed to the team that worked arduosly hard behind the scenes which most importantly are the movie producers.
With accreditation to the producers, Nollywood Nigeria's movie industry, is now priced at over $5 billion and makes more movies than Hollywood in the U.S, but less than the largest movie industry, India's Bollywood, according to Al Jazeera as of recent. The industry only has 14 cinemas available to a country that is home to more than 170 million people. Each week, Nollywood creates as many as 50 original Nigerian films.
Producers are the ones who put their careers at stake when selecting an idea to spend the next few months or years on and turning it into movie suitable for a diverse audience. However some reap its benefits by hitting a blockbusters which could replenish their strengths in lots of money and awards.
However more often than not, people get to celebrate the actors and actresses in a movie because those are the people they can see. In fact, most people barely give a damn about the producers of the blockbuster movies we watch. But the truth actually is, without producers behind the scenes, there is no such thing as 'a great movie'.
In no particular order, here are 10 selected spotlights movie producers who for their distinctive storytelling style and how the Nollywood industry has evolved through their artistic expressions. It cuts across feature films, TV, Web series alongside a special mention.
Top 10 Movie Producers In Nollywood

1. Kunle Afolayan
2. Enem Isiong
3. Tope Oshin
4. Funke Akindele-Bello
5. Ayo Makun
6. Bolanle Austen-Peters
7. Muyiwa Ademola
8. Kemi Adetiba
9. Mo Abudu
10. Tchidi Chikere
1. Kunle Afolayan
Kunle Afolayan is an award-winning Nollywood actor, film-maker, movie producer and director. He is the first son of the late Adeyemi Afolayan aka Adelove. Also, Kunle is the CEO/founder of Kunle Afolayan Productions Television (KAPTv), and Golden Effects Pictures. He was born on the 30th of September 1974 in Ebutemetta, Lagos, Nigeria into the family of the late Adeyemi Josiah Afolayan, who was also a popular Nollywood theatre and film director, and producer. He had his early education and growing up in Lagos State, although, he hails from Igbomina, Kwara State, Nigeria.
After the completion of his secondary education, he went further to obtain a BSc degree in Economics. He also acquired a Diploma in digital film-making at the New York Film Academy in 2005. Kunle Afolayan is married and blessed with four children. He is one who keeps his personal life private and describes himself as a free thinker when it comes to religious beliefs.
Kunle used to be a banker and acted on a part-time basis before he eventually dived fully into the movie industry. He didn't come to the limelight in the industry until 2005, after he quit his banking job, and became a professional filmmaker. He established his production company named Golden Effects Pictures that same year. Golden Effects Pictures is a film production company that was incorporated in July 2005. The company specializes in film production, editing, film equipment rentals, and film consulting. In addition, they strongly believe in making movies that the public love without compromising their standard.
He represented Nigeria at the Subversive Film Festival in 2011 alongside Zeb Ejiro. In May 2013, Phone Swap was premiered in France and won the Public Choice Award at the first edition of Nollywood Week, Paris. After the release of October 1, Kunle Afolayan was recognized as the producer of the second highest-grossing Nigerian film of all time.
Some of the Movies he produced are: Redemption [Irapada] (2007 Kunle Afolayan, Biodun Aleja); The Figurine [Araromire] (2009); Phone Swap (2012); October 1(2014); The CEO (2016); The Bridge (2017) and Mokalik (2019)
His Awards And Nominations
City People Movie Award-nominated him for Best Movie Producer of the Year (English) – 2017
October 1 won the Best Costume Design at the Africa Movie Academy Awards (AMAA) – 2015
Golden Jury award for Best Film at the Abuja International Film Festival – 2012
October 1 won the Best Costume Design at the Africa Movie Academy Awards (AMAA) –2015
Best Film Award at the Durban International Film Festival – 2019
Nigeria Entertainment Award nominee for Actor of the Year – 2015
2. Enem Isong
Enem Isong is a Nigerian Screenwriter, movie producer and director, she is famous in the English speaking sector of Nollywood movies, She is a dominant figure in that part of Nollywood. She was born into the family of four(4) children having her as the first child, she was birthed on the 5th of September in the mid 20th century. She hails from Ikono Local Government in Awka an eastern part of Nigeria.
She graduated from the University of Calabar with a Bachelor's Degree in Theater Arts and also obtained a diploma in computer science from the Computer Science Institute (NCR). She came in contact to movie making in 1994 when she wrote and co-produced a movie named Jezebel but did her solo production in 1996 with the movie Breaking Point.
She then went on to work with Remmy Jez for a duration eight years as a producer on his movies. This relationship lasted till 2008 when she decided to end their working relationship. It was at this time that she co-produced the movie Reloaded (2008).
Her eligibility to produce creative and worthwhile movies made the New Nollywood movement acknowledged her as a Maverick. More to it, she has bagged lots of nomination and emanated some awards in her career field.
In June 2010, She founded the Royal Arts Academy (RAA) to support aspiring actors towards achieving their dreams and for the growth of entertainment Industry in Nigeria.
Some Of Her Works Include: Jezebel (1994) , Breaking Point (1996), Private Sin (2003), Promise Me Forever (2004), Masterstroke (2004), For Real (2004), Critical Decision (2004), Men Do Cry (2005), I Feel U (2005), Girls in the Hood (2005), Games Women Play (2005), Endless Lies (2005), Behind Closed Doors (2005), Traumatised (2006), Games Men Play (2006), Yahoo Millionaire (2007), Unfinished Business (2007), A Time To Love (2007), Reloaded (2008), Edikan (2009), Memories of War (2010), Holding Hope (2010), Bursting Out(2010), Kiss and Tell (2010) , I'll Take My Chances (2011), Silver Lining (2012), Forgetting June (2013), Knocking on Heaven's Door (2014), Apaye (2014), Don't Cry For Me (2015), Ayamma (2016) and many others.
Awards and Nominations
ZAFAA Awards, in the category of Best Producer for the movie Memories of my Heart (2010)
Wow Divas, Outstanding Contribution to Raising Awareness, Understanding and Hope to those Affected by Autism Spectrum Disorder and Advocating for them through her movie Silver Lining(2012)
Eloy Awards, Best Movie Producer of the Year for I'll Take My Chances (2011)
Best of Nollywood, Special Recognition Award
Ntanla Awards, Industry Merit Awards.
Nigeria's Integrity Film Awards(HomeVida) in the category Family/Child Friendly Category for the movie Knocking on the Heavens Door (2014)
Africa Movie Awards in the category of Best Scriptwriter for the movie Reloaded (2008)
City Peoples Award in the categories of Best Producer of the Year, and Best Screenplay for the movie Reloaded (2008)
3. Tope Oshin
Tope Oshin is a multi award-winning Nigerian television and film director, producer, casting director, and consultant. She is also the founder and CEO of Sunbow Productions. She was born into the family of Mr and Mrs Oshin on the 10th of June 1979 in Lagos State Nigeria. Growing up she had intended on being a painter and engaged in drawing, singing, and dancing. She had her secondary education at the Girls High School, Agege, Lagos, and Iganmode Grammar School, Ota, Ogun State.
After the completion of her secondary education, she proceeded to study Economics at the University of Ilorin, Kwara State. But didn't conclude, as she left the course to study Public Administration. She also left Public Administration for Theatre Arts, TV, and Film Production at the Lagos State University.
After obtaining her B.A degree, she then went for a short training on acting techniques, visual and performing arts at Itpan Training School, Gbagada, Lagos.Her interest filmmaking got more intense that she went further to study Film Production and Cinematography at the Colorado Film School of Aurora, Denver, CO, USA. She also studied Cinematography at Met Film School. She is also is an alumna of Talents Durban, South Africa, and Berlinale Talents, Berlin, Germany. She was once married to Yinka Ogun and is blessed with four children.
She started the walk towards her career in 2005 with R&M media, as an actress. In 2007, she became an Assistant Director at 341 Media but left to Ark Resources Entertainment the same year. She left Ark Resources to Storm Media Group as an Associate Producer/Assistant Director in 2008. She then continued with her career as a producer in 2009, with Inspire Africa Productions. She left to M-Net in 2010, and functioned in the capacity of Box and Content Producer/Director, until 2013, when she left for EbonyLifeTv where she first worked as the Acting Head of Drama and later became the Project Manager/Supervising Producer of the company.
She is now the CEO of Sunbow Productions Limited, a company that has full-service motion picture production company established by Tope Oshin in 2011. The company provides audiovisual content and production services for reality shows, radio dramas, TV dramas, features, short length films, TV commercials, radio commercials, corporate videos, etc.
Some of her Works Include: We Don't Live Here Anymore (2018), Ireti (2015), Crush (2014), New Horizons (2013), Till Death Do Us Part (2013), The Young Smoker (2011), Amaka's Kin (2016) Ever After (2017), Evol (2016), Walk The Talk (2014), Love and War (2013), Conversations At Dinner (2013), Tinsel (2009-2013), Moments with Mo (2009) amongst many others.
Awards and Nominations
Best Nigerian Film – Africa Movie Academy Awards 2019
Best Movie of The Year – Best of Nollywood Awards 2018
Best Documentary – Best of Nollywood Awards 2016
Best International Short Film – Womens Only Entertainment Film Festival 2016
Best Producer of The Year nomination – 'Fifty' – Exquisite Lady Of The Year Awards, Nigeria, 2016
Golden Short Award – Golden Movie Awards Africa 2015
Special Jury Award – Africa Movie Academy Awards 2014
Teens Favorite TV & Film Producer – Teens Favorite Awards, Nigeria 2014
Best Narrative Film – Slum Film Festival 2013, Nairobi
Best Film – In-short film festival 2012
Best Short Film – Abuja International Film Festival 2012
Audience Prize – In-short film festival, Lagos 2011
Special Jury Mention – In-short film festival, Lagos 2011.
4. Funke Akindele-Bello
Funke Akindele-Bello is a Nigerian actress, scriptwriter, producer and an entrepreneur. But popularly known as 'Jenifa' as she played a character with the name in one of her movie titled Jenifa. She did carve a niche for herself in the entertainment industry with the way she fondly interprets her role which extended to her own soap opera known as Jenifa's Diary.
She was born on the 24th of August 1977 in ikorodu axis of Lagos State, She had her first school leaving certificate at Grace Children School Gbagada and her secondary at Lagos State Model College Igbo-kuta. She furthered more in having a National Diploma Degree at Moshood Abiola Polytechnic where she studied Mass Communication and proceeded to the University of Lagos for a Degree in Law.
Funke Akindele dropped her degree to pursue acting fully as she said that acting comes naturally to her, her first on set scenes were on the movie Naked Wire were she was acting as a waitress, she started rising to stardom when she played the role of a curious but brilliant secondary school student in a popular TV series, I Need to Know which aired from 1998 -2002. The TV series was a United Nations Population Fund sponsored Sitcom program created to enlighten the public on the issues teenagers faces while growing. She has featured, written and produced many Nollywood movies especially Yoruba movies and has many hit movies to her name.Some of her hit movies are Maami, Iru Oka (Cobra's tail), Omo Ghetto, Ojo Ketala (13thDay) and A Trip to Jamaica.
Some of her Works Include: Apaadi (2009), Maami (2011), Married but Living Single (2012), A trip to Jamaica (2016), Industreet (2017), Isoken (2017), Moms at War (2018), Omoge Ghetto, Iru Oka (Cobra's tail), Ojo Ketala (13thDay) and many others.
Nominations and Awards
Best Actress at Zulu African Film Academy Awards (2012)
Best Actress (Indigenous) at Nollywood Movies Awardds (2013)
Best Actress (Comedy) at Africa Magic Viewer's Choice Awards (2014)
Brand Ambassador of the Year at ELOY Awards (2014)
Best Actress (Leading Role) at Nigerian Entertainment Awards (2014)
Best Actress in Comedy at Africa Magic Viewer's Choice Awards (2016)
Sitcom of the Year at Naija FM Awards (2016)
Alongside many others.
5. Ayo Makun
Ayo Richard Makun fondly called AY is a comedian, movie producer, actor, writer and an entrepreneur. Ayo is one the most influential comedian that has done lots in uplifting the upcoming artistes through his Open Mic Challenge he pioneers.
He was born on the 19th of August 1971 in Warri, Delta State an eastern part of Nigeria but hails from Ondo State the western side of the country, he however loves to be addressed by the place he was born and brought up 'Warri Boy' as the phrase of them not carrying last in what they do inspires any of its residents.
Ayo has a Bachelor's Degree in Theater Arts from Delta State University Abraka. While in school he was active in the drama sector which made he got nominated for series of awards and won some such as Best Showbiz Promoter (2001) and Most Celebrated Theatre Arts Student (2003).
He got married to Mabel, CEO of Maidas Interior in 2008 and they are blessed with a beautiful daughter, Michelle Makun. AY has six siblings, two boys and four girls. One of his brothers, Yomi Makun known as Yomi Casual is one of the A-list fashion designer in Nigeria.
He vested most of his strength on the comedian sector of the entertainment industry but as a Warri Boy he expanded his portfolio by venturing into movie production with his first movie named '30 Days In Atlanta' which was full of adventures and hilarious scenes. The movie broke Nigeria's box office record as the highest domestic grossing movie in 2015 and was listed on Guinness Book of World's Record.
Some of his Works and featured Ones: A Trip to Jamaica (2016), 10 Days in Sun City (2017), The Merry Man (2018), Being Mrs Elliot (2014), The Lodgers (2016), The Wedding Party(2016), American Driver (2017), Mom at War (2018) and others.
Nominations and Awards
'10 days in sun city' First Nollywood Movie to gain recognition from the Guiness Book of Records dince its inception in 1955
City People Movie Awards for Best Movie of the Year (English)
Nollywood Personality of the Year at The Sun Awards (2017)
Golden Movie (Comedy) at Golden Movie Awards (2017)
And many notable others.
6. Bolanle Austen-Peters
Bolanle Austen-Peters, a Nigerian businesswoman, lawyer, award-winning film and theatre director. She is the founder and Managing Director of Terra Kulture, a Nigerian arts and culture centre located in Lagos, Nigeria.
Born on the 4th of February 1979, as the only daughter into the family of Chief Afe Babalola, a Senior Advocate Of Nigeria. She had her secondary school education at Command Secondary School Ibadan and the International School Ibadan, she then proceeded to the University of Lagos to complete her undergraduate studies and earned a master's degree in International Law from the London School of Economics and Political Science.
She started her career in her father's firm before joining the United Nation High Commission for Human Rights in Switzerland, United Nations High Commission for Refugees and the United Nations Development Program.
She founded Terra Kulture; an art and cuture company in 2003, It is an educational and recreational organization set up to promote the richness and diversity of Nigerian languages, arts and culture. it has gone on to organize over 300 art exhibitions, 135 plays, 65 book readings and over 100,000 individual adults and children, as well as school trips, have attended its language classes. As a major tourist destination in lagos, Terra kulture receives over 100,000 visitors and tourists annually.
In 2013, Austen-Peters established her own production company called Bolanle Austen-Peters Productions (BAP). The company centered on the Nigerian theatre industry.
Some of her Works Include: SARO the Musical, Wakaa the Musical, Recreated Fela and The Kalakuta Queens musical, Moremi the Musical, 93 Days, The Bling Lagosians and many others.
Awards and Nominations
Best lighting designer for 'Wakaa the Musical'.
CNBC Entrepreneur of the week.
Golden Medal Anino in 2013.
ARR Award in 2015.
7. Muyiwa Ademola
Muyiwa Ademola is a Nollywood actor, film maker, director and a producer. He was born on the 26th of January 1971 at Abẹ́òkúta the capital of Ogun State Southwestern Nigeria. He had his secondary school education at St. David's High School in Molete Ibadan where he obtained his West African Examination Certificate. He later proceeded to the University of Ìbàdàn where he earned a Bachelor of Education degree in Adult Education.
He joined the industry through Charles Oluomo popularly known as Agbako and about acting, movie directing and producing from S.I. Ola. He ventured fully into movie in 1991 and produced his first ever written movie in 1995 with the title ASISE meaning BLUNDER. Since then he had done lots of works in the sector of Yoruba within the entertainment industry.
Some of his Works Include: Asise (1995), Ogo Osupa, Ori (2004), Ile, Alapadupe, Ami Ayo, Fimidara Ire, Owo Okuta (The Law of Karma) 2008, Omo Elemosho (2013), Eyinju Eledumare (2014), Tewe Tegbo (2014), Eni Owo (2017), Gbarada (2019) and many more others.
Awards and Nominations
At the 1st Africa Movie Academy Awards, he won the Best Indigenous Film Award (2005).
Pacesetters Entertainment and Recognition Awards (PERA) Winner (2017)
Award of Excellence at the Nigerian Canadian Celebrities Entertainment Award (2018)
Inspirational Award at the Symbol of Hope Foundation 5th Leadership Conference and Humanitarian Service Award (2018)
Recognition Award for his Contribution to Development of the Nigerian Entertainment Industry (2018)
Nominee for Best Producer at the African Film Awards ( 2019)
Gbarada was nominated for the Best Yoruba Movie at the African Film Awards (2019)
Special Recognition Award at the Emperor Award (2019)
And many others.
8. Kemi Adetiba
Kemi Adetiba was born on the 8th of January, 1980 in Lagos to Dele Adetiba and Mayen Adetiba. Dele Adetiba, her father is a notable advertising and broadcasting veteran while her mother, Mayen Adetiba is the first female civil engineer to be elected into the Executive Committee of the Nigerian Society of Engineers. Kemi Adetiba is from Ekiti state but shares the Efik blood as her mother is from Efik.
She is is a Nigerian music video director, filmmaker, and television director whose works have appeared on Channel O, MTV Base, Soundcity TV, BET, Netflix and lots more entertainment body. She is an alumna of Atlantic Hall High School in Nigeria. Kemi has a law degree from the University of Lagos, Akoka and was called to bar after one year at Nigeria Law School.
She started her professional career as a radio presenter with Rhythm 93.7 FM, where she became the voice behind two nationally syndicated hit shows: Soul'd Out and Sunday at the Seaside. Adetiba started anonymously posting personal remixes online on various applications such as Spotify and Soundcloud under the username and tag 'hule'. She began to make a transition from being a voice on radio to being a face on television by producing and presenting several shows such as 'Maltina Dance All' which she anchored for three consecutive seasons (2009-2012), and this greatly contributed to her success in the industry as it exposed her to greater opportunities.
After years of success being in front of the camera, She enrolled into the New York Film Academy to learn the ropes about being behind the cameras and today, her bodies of work as a director are spread across the African continent and beyond its borders.
Some of her Works Include: The Wedding Party (2016) and King of Boys (2019)
Nominations And Awards
Sitcom of the Year at Naija FM Awards
Best Female Video for the Song
'Ekundayo' by TY Bello at the 2009 SoundCity TV Music Video Awards.
Best Female Video for the Song 'Today na Today' by Omawunmi at the 2010
Nigeria Entertainment Awards in New York.
Nomination for the Best Music Video at 2010 SoundCity Awards.
9. Mo Abudu
Mosunmola Abudu popularly known as Mo Abudu is an accomplished woman and has been described as "Africa's most successful woman" by Forbes. Abudu is a talk show hostess, TV producer, human resource management consultant, media personality, entrepreneur, venture capitalist and a philanthropist. She is the founder and CEO of Ebony Life, Africa's first global black entertainment network which began broadcasting on 1st July, 2013 on Multichoice DSTV Channel 165.
She was born on 11th of September, 1964 in London to Mr and Mrs Lawrence Akintunde. She hails from Ondo town in Ondo State. Mo Abudu had her early life in London and walked her way through college, attending the Ridgeway School, MidKent College and West Kent College. She also has a Master's degree in Human Resources Development from University of Westminster in London.
She started out professionally as a recruitment consultant in 1987 with Atlas Recruitment Consultancy firm in UK. Afterwards, she joined Starform Group; a successful business information group in the UK. Mo was responsible for the research, design and production of several conferences and seminars at Starform Group.
Mo Abudu relocated to Nigeria in 1993 and worked with Esso Exploration and Production Nigeria Limited (now ExxonMobil) as the head of their Human Resources and Administration. She learnt business discipline and how to build a corporate culture at ExxonMobile which came handy when she launched out on her own.
Needless to say, EbonyLife TV is the executive producer of the highly rated movie; 'Fifty' and 'The Wedding Party'. Mo Abudu is also the executive producer and host of 'Moments with Mo', a TV talk show on African regional television. Her friends and acquaintance describes her as someone who love excellence. No wonder all her movies come out as a big hit and they end up raking in billions of Naira.
10. Tchidi Chikere
Tchidi is a prominent movie producer in Nigeria. Over the years, he's been able to carve out a niche for himself. Aside being a producer, he is also an actor, scriptwriter, singer and music video director. The media guru has over 100 movies to his credit. He was born on October 10, 1975, a native of imo state and an alumna of University of Calabar.
Some his Works Include: Blood (2003), Stronger Than Pain (2008), Gold Not Silver (2011), Paint My Life/Tempest (2012), Dumebi (2013), Professor John Bull, 2017 Pink Room (2018)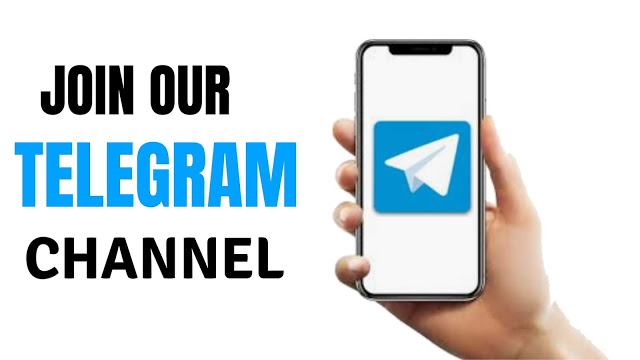 Movie Ratings (Please Rate)
[Total:

0

Average:

0

]